Location Xiba, Sichuan, China
Year 2018
Typology Field Investigation and Research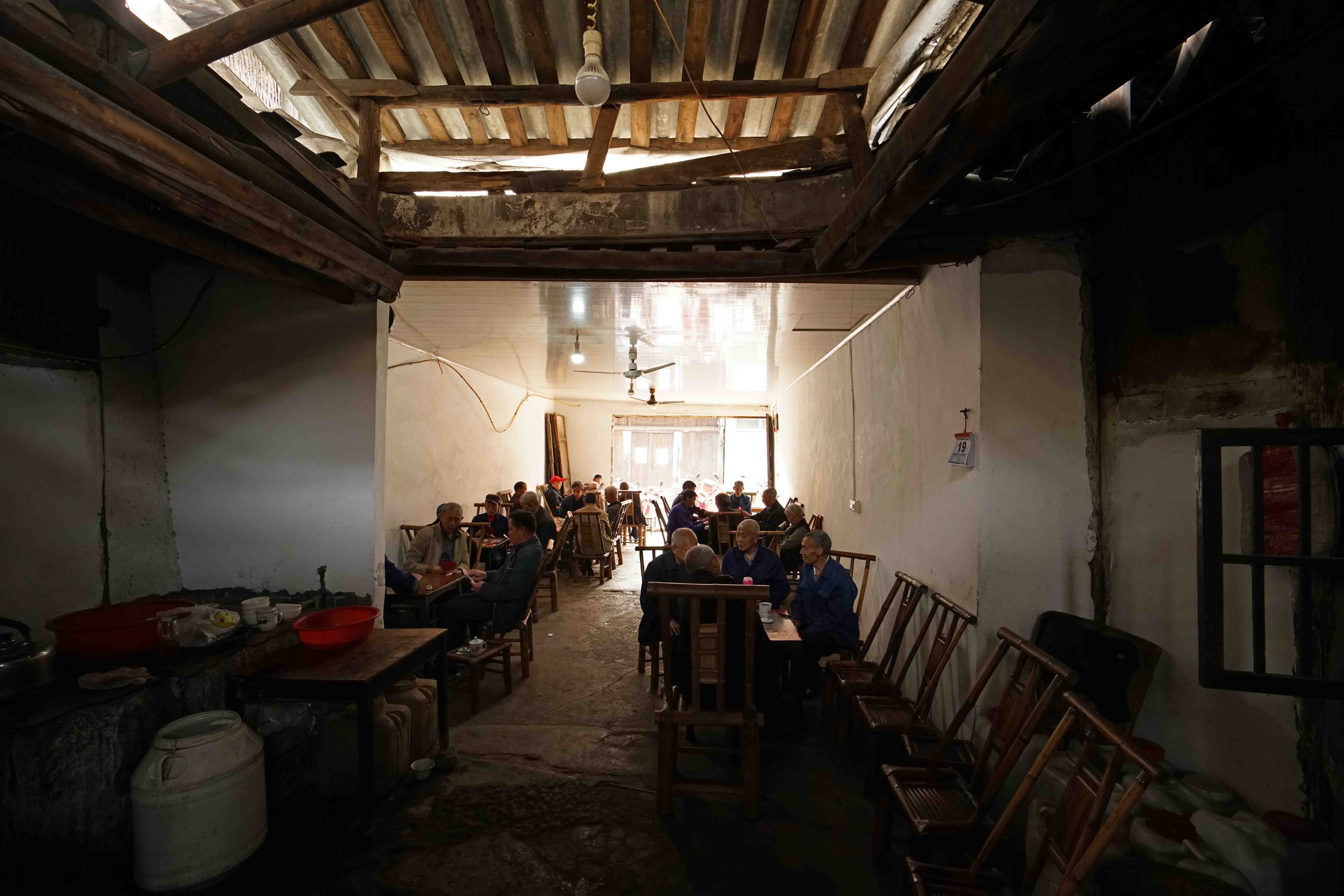 The elderly teahouse (Minzhu Str. 92) impressed us due to its unique spacious experience. The plan shows its narrow width and long length. Meanwhile, along the long side of the house, the section is full of changes. It consists of three parts. The first part is at the streetfront with a low flat roof, which has, through renovation, replaced the original slope roof. The second part in the middle used to be a small yard which has now been converted into a service space for tea preparation and covered with a newly built roof. The innermost space has a very high ceiling despite the narrowness in width. Some of the tiles on the roof are replaced with transparent glass tiles, which ensures the brightness of the hall as enough daylight can enter through the ceiling. Although the house is slightly decayed, the original structure has been maintained, and falls under the category of "the column-and-tie timber construction" - a typical structure of the folkshouse in West Sichuan.


Although it is a teahouse, the main purpose for the elderly who gather here from nearby villages, is not to drink tea but to play cards or gamble together. When the day comes on which the bustling market takes place, the area in front of the teahouse will be filled with motorcycles. People buy a cup of tea just to sit down and relax. The Gaiwan tea mugs, in which tea is served here are also typical for the Sichuan region. Loyal customers will even leave their own cups in the teahouse so that they can use them when they visit next time. The owner who runs the shop strolls around with a kettle of hot water, and instead of waiting for signals from the customers, she fills up tea water when the cups are empty.