Location Xiba, Sichuan, China
Year 2018
Typology Field Investigation and Research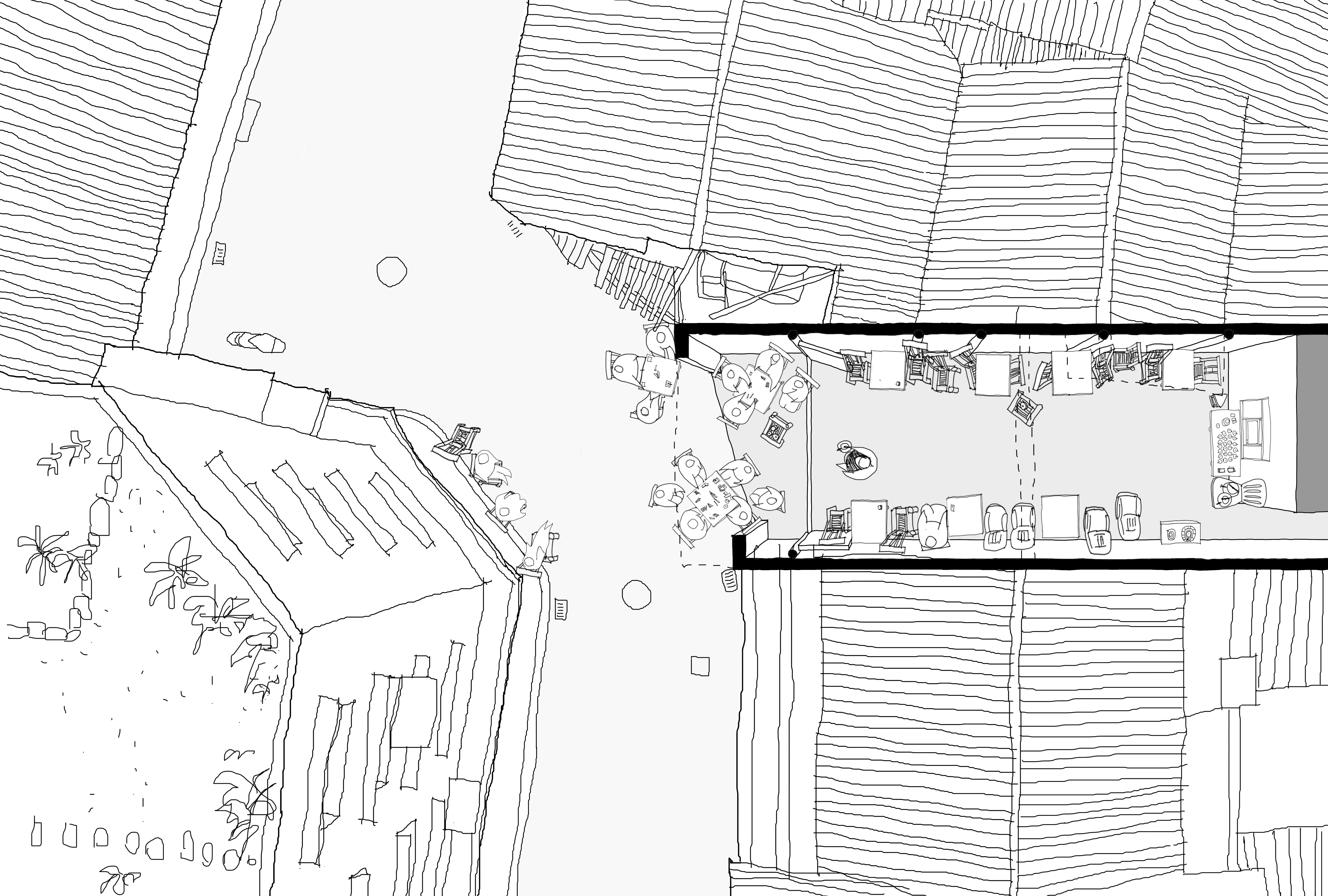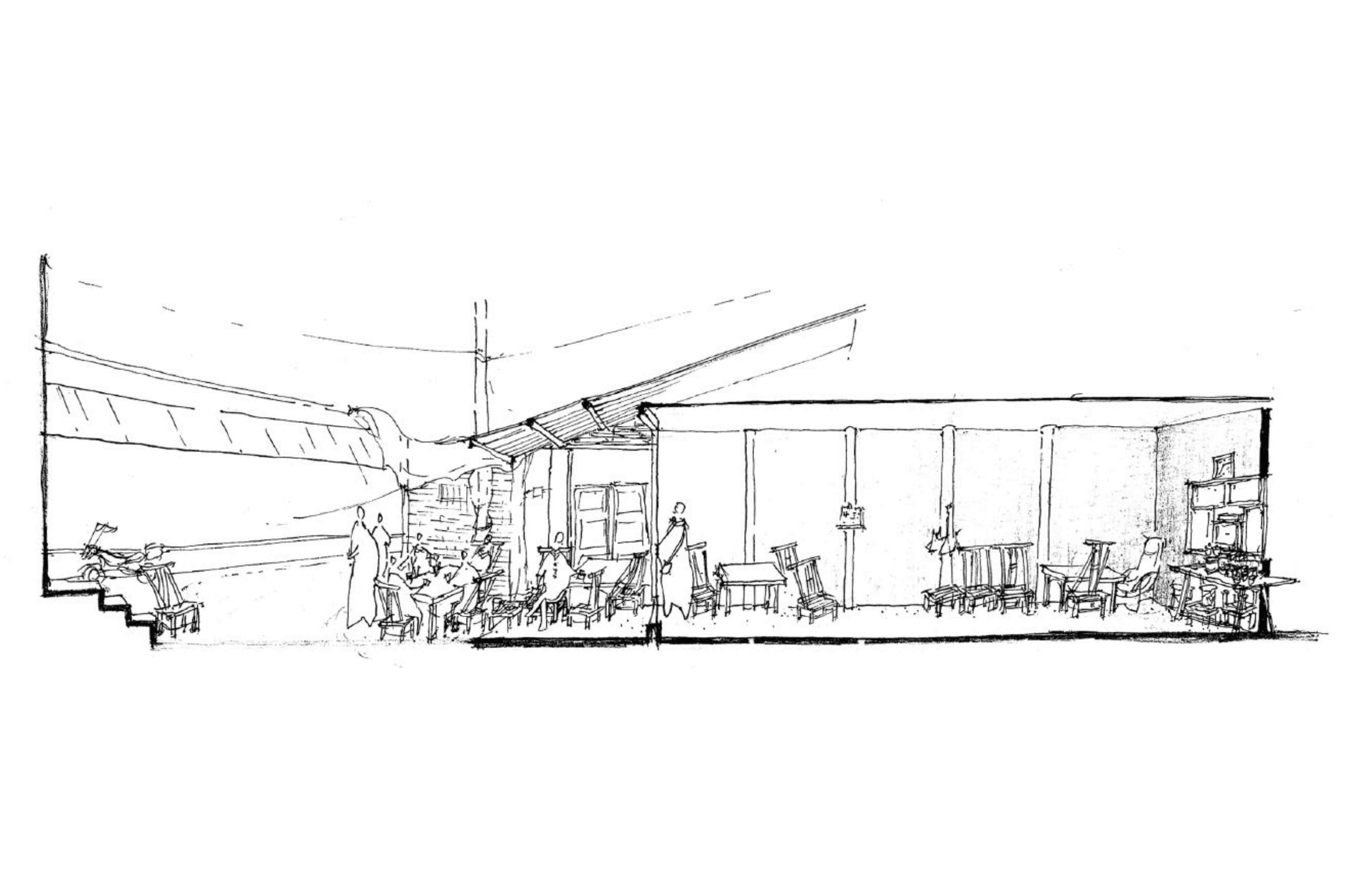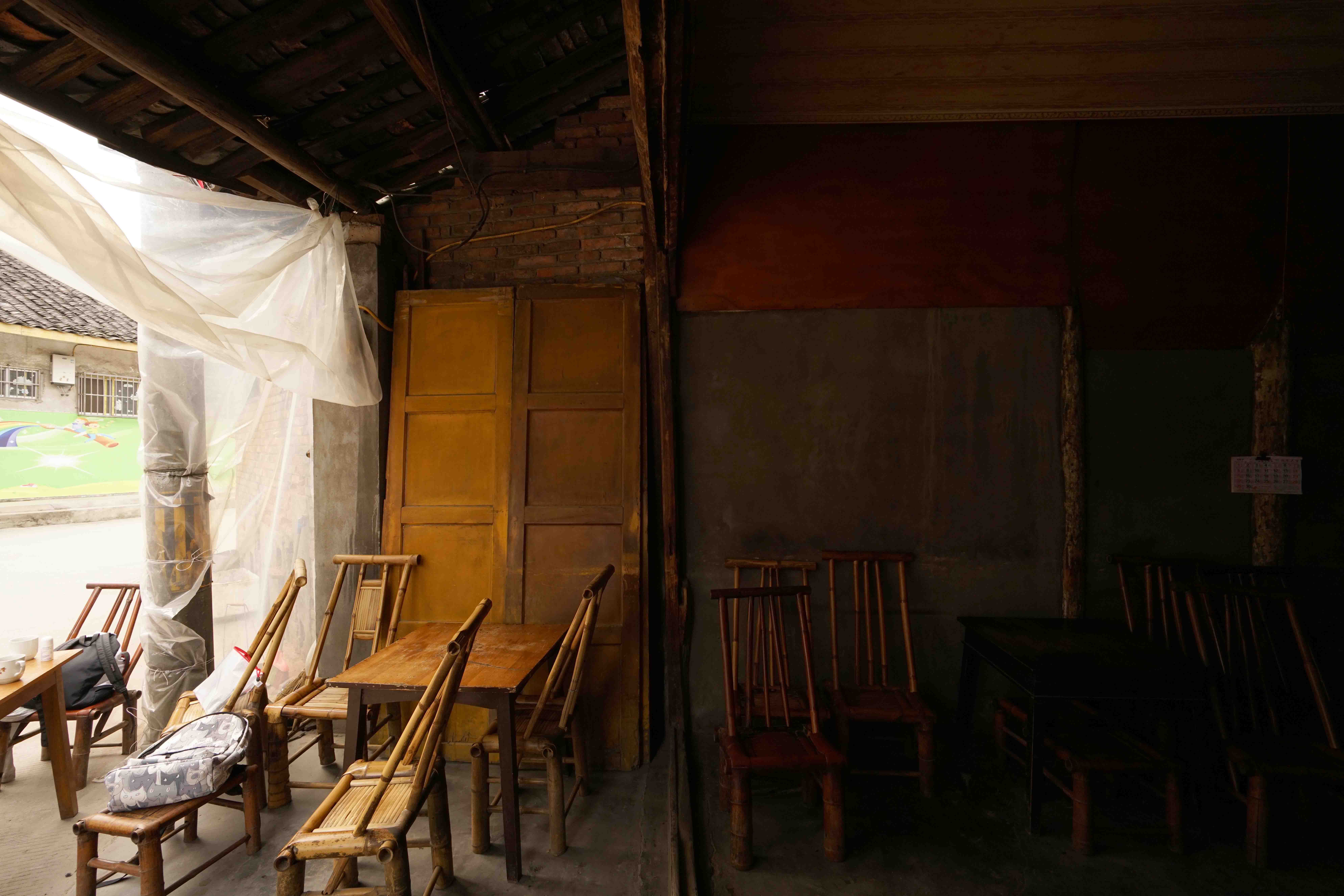 The Minzhu Street extends from the east to the west across the whole town, starting from the port at the Min River. In the past, this main road of the old town was filled with stalls and shops. Nowadays, due to a newly built, huge collective market in the suburb of the town, the old town center is mainly empty. This street is filled with tea houses for the people from nearby villages to have a rest or meet together after shopping.

This is a very unique street-side teahouse, which is located at a turning point of the main street (Mingzhu str 58). This turn of the traffic flow creates an interesting space, characterized by a semi-open space with relative privacy.

Meanwhile, the facade of the tea house is made of slender wood planks which can be disassembled so that the indoor space can be connected with the outdoor to the greatest extent. The owner additionally also set up a simple plastic roof consisting of a tarp outside the edge of the existing roof, so the space under the roof expands to the center of the street.

The bamboo chairs are placed both inside and outside, where they reach until the edge of the plastic roof. They can even be found at the opposite side of the street, leaving the minimum width for the daily traffic demands in the middle. Even when it is drizzly, the local people still prefer to enjoy drinking tea and playing board games under such a streetside semi-open space and get involved with the small town life.